President/ CEO Transition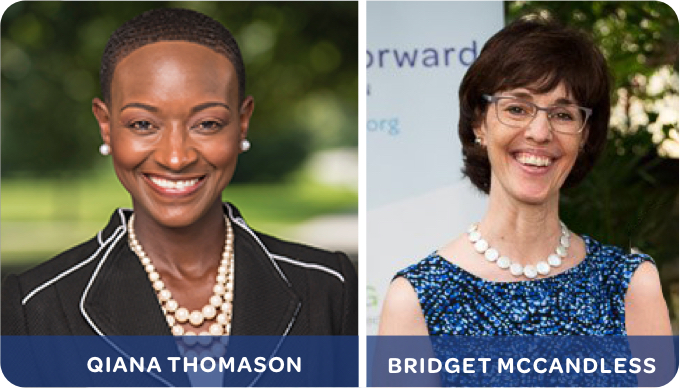 Dr. Bridget McCandless announced her retirement as Health Forward President/CEO in early 2019. She has a long history with Health Forward, including serving six years as president/CEO and as a member of our inaugural board of directors. We thank her for her steadfast dedication toward those in our communities who are most in need, and her graceful transition throughout the last year.
A search committee conducted a thoughtful nationwide search for a new president/CEO. Health Forward announced Qiana Thomason as president/CEO in January 2020. Qiana, a life-long Kansas Citian, has dedicated her career to the improvement of health and wellness across the region, focusing on communities with significant health disparities in health care policy, health care delivery and health care payment. We are honored to have Qiana's background, experience, and vision lead Health Forward into its future.